History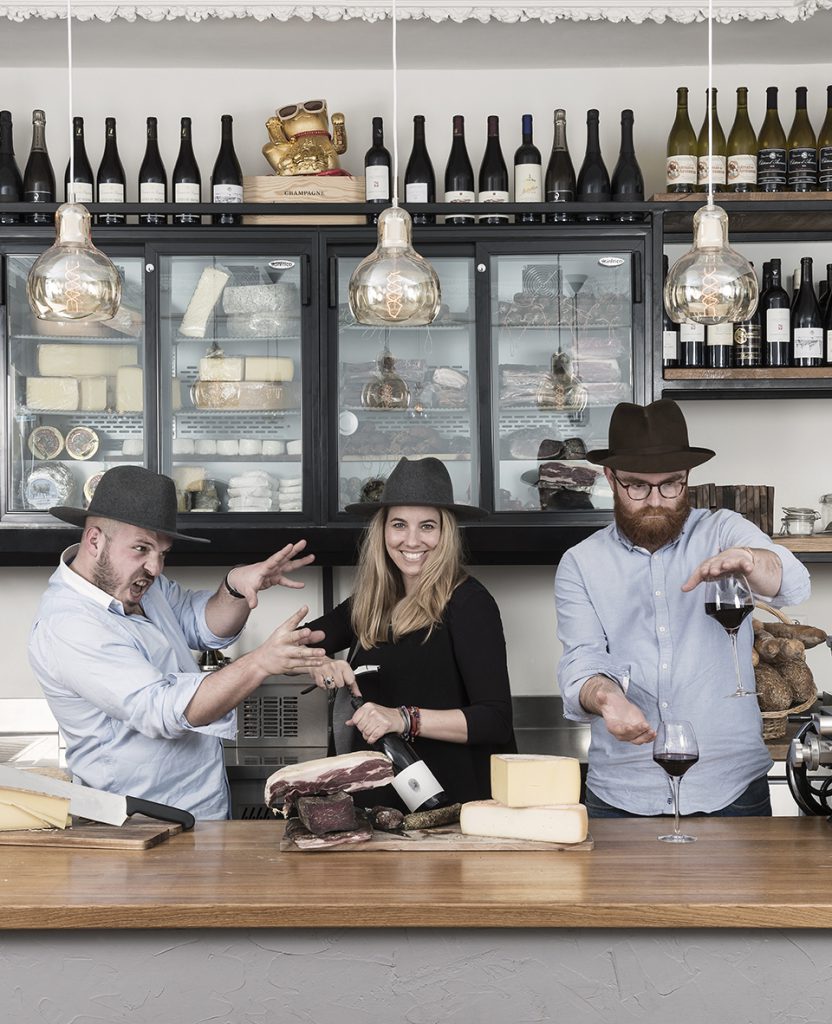 Ta Cave is the first crowdfunded bistrot-bar in Switzerland. Ta Cave Lausanne was established back in 2015 and the second one opened its doors in 2018 in Geneva.
It all started one night, wandering around in Lausanne, Guillaume and Yannick discovered an amazing unused place, right bellow the main train station. They decided to create something they can relate to: a wine bar for friends, a home away from home. Food and wine had to be top notch, service first-rate and the atmosphere convivial. That is when Êla joined the adventure. To affirm this sense of camaraderie and proximity, the team decided to ask the local community to finance their project. Ta Cave is born.
March 2015, the three friends brought together 850 local epicureans, their founding members. In exchange for 250 swiss francs, every member gets a lifetime free apertif (one glass a day, for them and a friend!). Ta Cave became the first wine bar to offer a drink for life to its community.
In that same year, Ta Cave won the Swiss Tourism Milestone Award (Excellence in Tourism).
In 2018, Ta Cave Geneva opened, this time with the help of 1450 founding members! All of them will get a lifetime aperitif in Ta Cave Geneva, Lausanne, and in all future Ta Cave!
Future Ta Cave? Yes! Guillaume and Yannick do not intend to stop there! Their common dream? To open new Ta Cave in Switzerland's main cities and abroad!